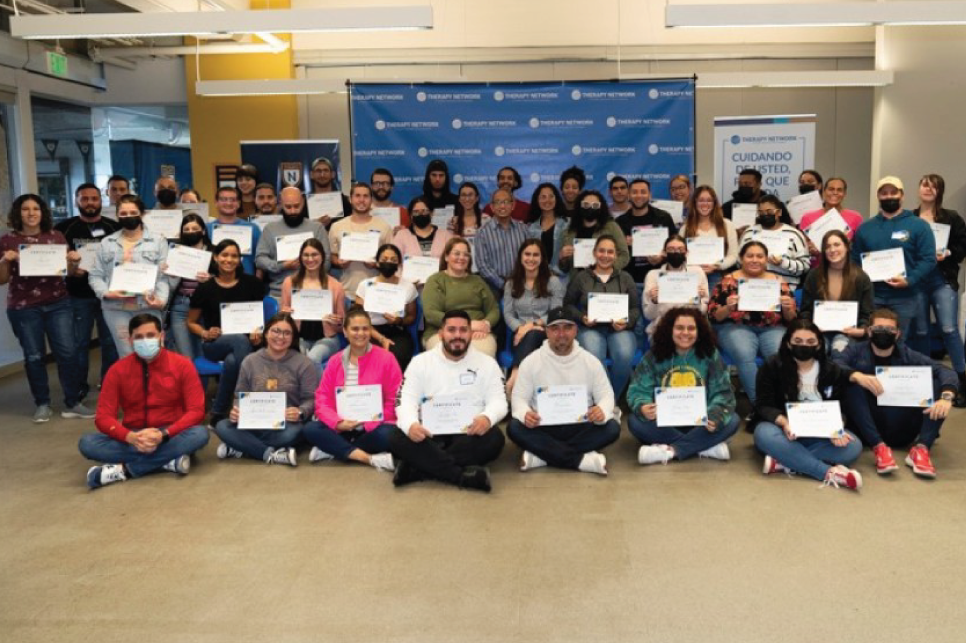 Press Release

Health Network One
Published on: 12-01-2022
SAN JUAN, PR., December 1, 2022. Faced with a shortage of physical therapy assistants in Puerto Rico, Therapy Network, a Health Network Company, has launched the island's first educational program, which helped a group of more than 50 students prepare for their licensing exam. The training recently took place at NUC University's Bayamon campus.
In recent years, there has been a decline in the number of physical therapy assistants on the island. "This reduction in the number of licensed physical therapy assistants in Puerto Rico represents a risk of interruption or lack of continuity in the treatment of patients who need this kind of therapy to improve their health and quality of life. Therefore, this initiative is part of a series of efforts we will undertake to increase the number of professionals, to promote the continuity of care for patients," said Denisse Monserrate, Medical Director at Therapy Network.
"As part of our commitment to the health of the population, and to physical therapy providers, we created this educational program to be part of the solution, inserting ourselves into the support system that makes it easier for students to learn techniques that help them prepare for their exam," said Luis Mosquera, Chief Executive Officer at Health Network One. In Puerto Rico, the company has been working with physical, occupational, and speech therapy providers for more than 12 years.
Mosquera thanked NUC University for facilitating the space where this first round of training took place. He also thanked the guest instructor, Dr. Nelson Márquez, for his knowledge and participation.
About Therapy Network
For more than 20 years, Therapy Network, a Health Network One company, has managed therapy and physiatry provider networks for the largest health plans in the nation. Headquartered in Fort Lauderdale, Florida, Health Network One was founded in 1999, and has more than 250 employees. Health Network One manages provider networks in multiple specialties, including Physical Therapy, Occupational and Speech Therapy, Dermatology, Vision and Ophthalmology, Podiatry, Gastroenterology, and Urology. Empowering a proprietary model, payment solutions, and personalized administrative technology, the company partners with leading health insurance companies to provide care to more than 5 million members through its network of more than 10,000 providers. Health Network One is NCQA accredited and HITRUST certified.