We offer our health plan customers a true end-to-end solution in eye care through our affiliate Premier Eye Care. From traditional routine vision services to medical optometry to ophthalmology to all sub-specialists, we are a singular resource for any health plan seeking a high-performing partner. And with a network in nearly 40 states, we can deliver an immediate impact from coast to coast.
Routine Vision & HEDIS
Routine Vision is the foundation of most of our customer engagements, and not coincidentally, the foundation for good eye health. Our Routine Vision services are anything but. They of course include an expansive and accessible network, comprehensive eye exams, eyeglasses, and contact lenses. They are punctuated with our industry-leading HEDISĀ® program.
Our dedicated HEDIS team has delivered 5 STARs for eight consecutive years for each one of our contracted health plans.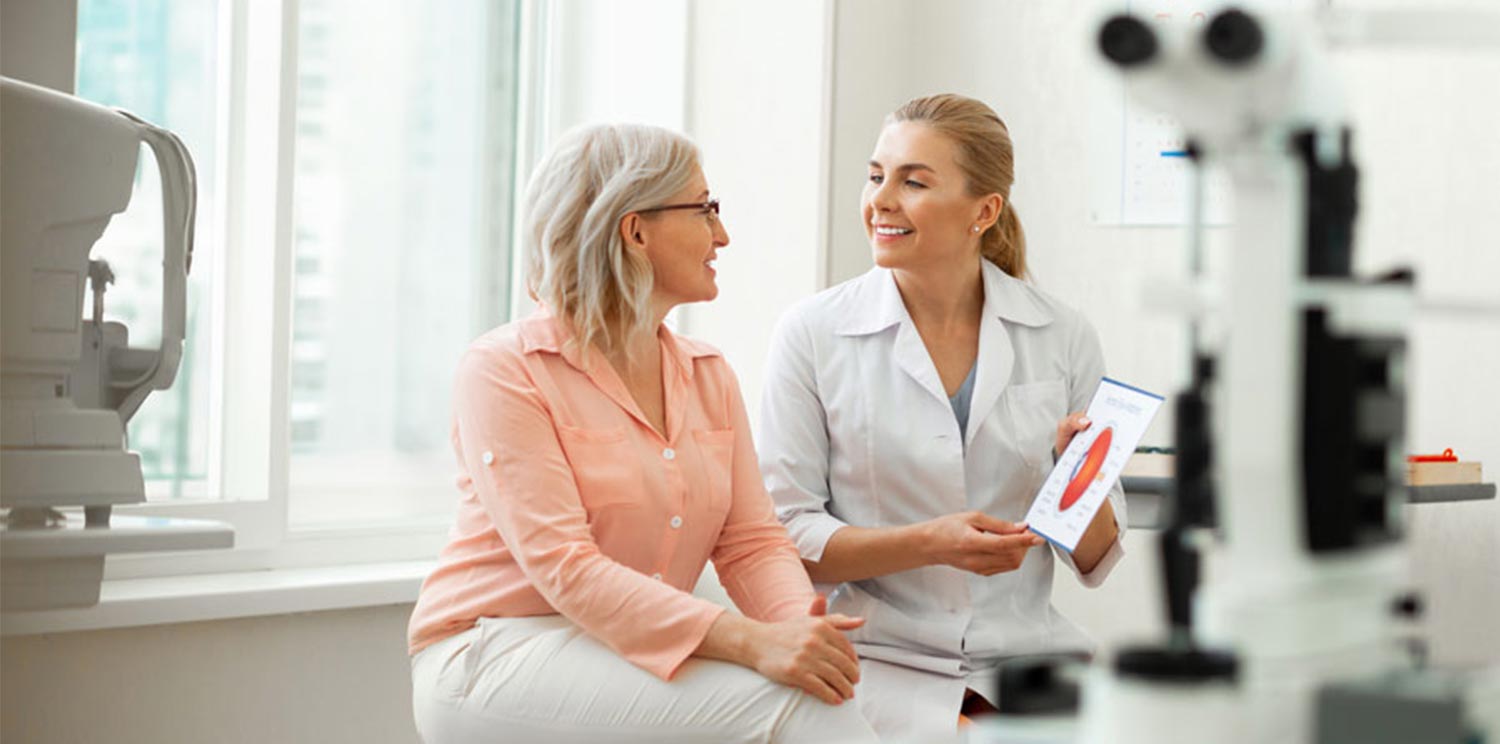 Our approach includes multi-lingual outreach across telephone, mail and email. We directly engage PCPs and work with them to engage non-compliant members. We even loan to PCPs - at no charge - handheld retinal cameras; in turn, our clinical team reviews the image through our tele-SCREEN program. Our partnering efforts are supported by an innovative HEDIS portal that allows health plans and PCPs track progress, real time.
And our approach works, with 300% higher compliance rates than members who received no outreach. Five STARs. Eight straight years.
Medical Eye Care
Our Routine Vision and HEDIS program delivers tangible value to health plans and their members. And that value is extended through our Medical Eye Care offering. We uniquely embrace every aspect of the member experience and manage it under full risk.
Professional Services, including all sub-specialties; Ambulatory Surgery Centers; Anesthesiologists; and In-office Injectable Drugs are all covered under a single capitation along with Member Services, UM, Claims, Credentialing and Network. Our approach several tangible benefits to our health plan clients:
Our member services team gets the member to the right provider type through two levels of triage. The first level determines if the required care is routine vision or medical. Medical visits are two or three times more expensive than routine vision.
And if medical care is required, the second level ensures the member sees the most appropriate specialist. When the wrong specialist type is chosen - a common mistake with members with diabetes - there may be 50% cost impact.
Not only do we contract with ASCs, but we also contract with Anesthesiologists. Shifting procedures out of hospital facilities and including anesthesia under our capitation can save 50-70% per procedure.
Two of the Top 10 highest cost injectable drugs are related to eyes. Our very effective Step Therapy program typically increases Avastin¢ī compliance from the national average of 45% to north of 80%.
No organization offers a more comprehensive approach to eye care than Health Network One. Find out how we can create tangible value for you and your members.
Contact Us